Working together to grow
For many years Inseta has supported initiatives related to fashion, creativity and textile culture. For us, it is fundamental to develop relationships both with visual expressions, such as the Museo del Tessuto in Prato, and with structures that deal with the growth of new professional expressions such as Polimoda, the Italian Institute of excellence for Fashion Design & Business studies in Florence, and academic realities that share scientific/textile projects such as the University of Palermo. We are keen to grow together because everything is knowledge, everything is the future and it is also from these small contributions, from these seeds that innovation is born. Seeing and imagining the future to make the present.
Some of the projects we have proudly participated in are: In-Fashion Feel, In-Fashion Touch, Inseta for Polimoda Award-2018 War for Peace. In the latter, we did a project to transform the concept of war into fashion clothing representing peace. Visits to vintage wartime textile archives with students, debates, comparisons, presentation of fabrics up to the creation of garments presented during international fairs and displayed in the company showroom. And again, scholarships for students are part of the company's desire to contribute to the growth of new generations of fashion designers.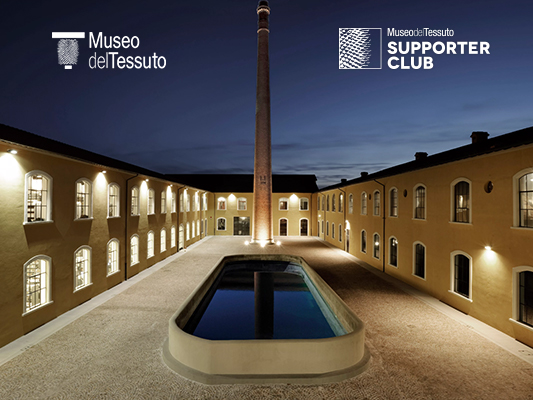 INSETA IS A SUPPORTER OF MUSEO DEL TESSUTO
Among the various partnership initiatives Inseta has chosen the Museo del Tessuto di Prato (Textile Museum in Prato) the participation in this cultural representation of local textiles is a must. The Museum is an ever-growing reality that involves not only the Prato area but also Tuscany and Italy in spreading textile knowledge.
Inseta contributes to ensuring that this superb reality continues to exist and grow.